1. CHAI TEA: My students quickly learn that I generally start my day with a nonfat chai. I don't know what it is about this yummy drink, but as I head over the bridge into the city and stop at my favorite Starbucks it puts a smile on my face.

2. Music! I use this everyday in my classroom. It really sets the tone for my writer's workshop (quiet, productive, and peaceful). It also helps me start my day. Who doesn't love some MJ or some Sara Bareilles to start your day.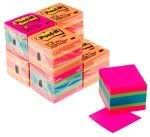 3. These are an essential!! There are so many times I need to write a little note to myself, to a colleague, for a student, etc. My dispenser makes it easy to take one at a time rather than get them all stuck together like the other post-its sometimes do.
4. I love plan books from Lakeshore. When I spend $20 at Lakeshore I get one for free. I love that it is tall instead of wide. It fits everything great.
5. FLAIR PENS!! They are amazing, because they don't bleed through all your little "chillens" papers when you're grading. :)
6. Container Store Shoe boxes in all Sizes: We use these for everything (supplies for students, our awesome math supply shelf, books, you name it!
7. Book Display Stands; These are so great, cheap, and an easy way to display theme books, books of interest, books for author study, class made books, etc.
8. Hippy the Hippo Stuffed Animal: This is our class mascot. When I started in 2nd grade we shared a class mascot, which was fun. Then the year I moved down the hall and we had 3 I got my own. It has special meaning to me, and it was fun to have my students so excited about the little guy. You have to build excitement and momentum around your little mascot.
The list could go on and on, but those are some of the things i can't live without!
I got this idea for a list of "must haves" from Mrs. Carroll over at The First Grade Parade. Love it!